Thursday 31st August - Saturday 2nd September | Blenheim Palace, Woodstock
Salon Privé Announces Full List Of Entries To The Prestigious Chubb Insurance Concours D'Elégance
Full list of entries to the Chubb Insurance Concours d'Elégance confirmed

UK's longest-running Concours gathers exceptional roster from around the world

Highlights include one of the oldest-surviving Rolls-Royce models, and exceptionally restored Maserati Tipo 61 'Birdcage'

A one-of-27 Ferrari 250 GT LWB TdF Berlinettas and the last UK-delivered 'Daytona' Spyder

Derek Bell MBE and team have the enviable task of judging exceptional entries

UK's finest Concours event to take place at Blenheim Palace on Thursday 31st August
Salon Privé, the UK's longest-running and professionally-judged Concours, is delighted to announce the full list of entries to its revered Chubb Insurance Concours d'Elégance event.
This year will see some of the finest classic cars flown in from collectors around the world, to compete on the lawns of Blenheim Palace on Thursday 31st August. This year's entry list is an enviable catalogue of some of the most historically-important and rare cars.
With so many incredible entries, expectations are high for yet another fabulous event. From two rare Italian racers from the Fifties and Sixties to one of the oldest-surviving Rolls-Royce cars in existence, and even a Lamborghini that has undergone a 2,000-hour Polo Storico restoration - this year's Concours celebration is set to be the best yet.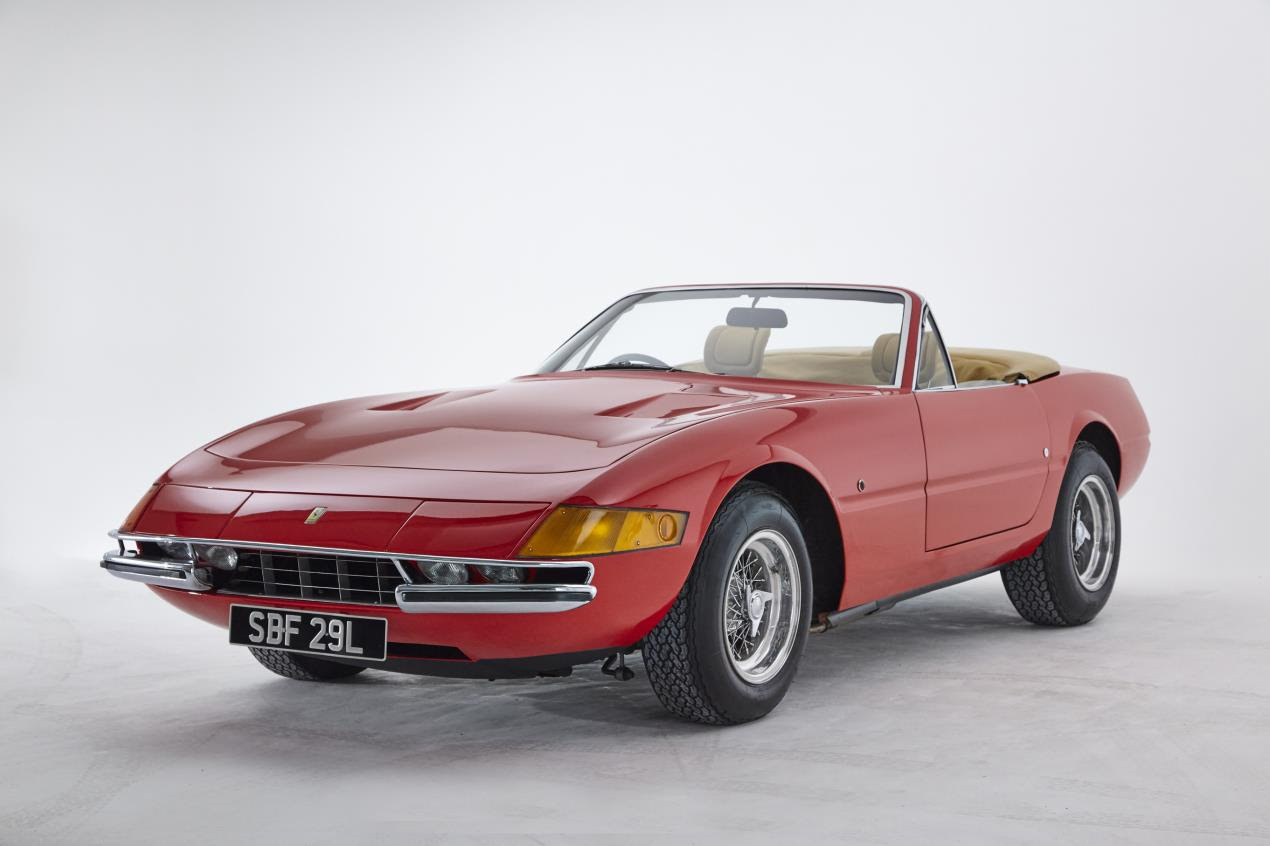 Two inherently different and rare Ferraris confirmed for this month's Chubb Insurance Concours d'Elégance include the last-ever UK-delivered, right-hand-drive 1972 Ferrari 365 GTS/4 'Daytona' Spyder. Often imitated, this is the real deal, being one of the 122 made by the factory. Having remained with its fourth and current owner for nearly 30 years, it will be showcased in the Riviera Cruising Class.
Joining it is a 1958 Ferrari 250 GT LWB TdF Berlinetta. This particular 250 TdF was the first single louvre car with covered headlights. Regularly shown at some of the most important classic car events including Pebble Beach, the Cavallino Classic, Monterey Historic, as well as taking part in multiple Mille Miglia rallies and the Tour Auto. It will make its way to the prestigious Chubb Insurance Concours d'Elégance all the way from the USA, forming part of the impressive entry list in the 50s and 60s Curvaceous Coupes Class.
Guaranteed to shine during the Concours event is one of the rarest Bentleys of the late-Thirties. This exceptional 1939 Bentley 4¼ Litre is one of four cars fitted with open-tourer-style coachwork by Vanden Plas and is arguably one of the most famous Derby Bentleys left. Affectionately known as 'Honeysuckle' due to its striking gold paintwork, its current owner commissioned an extensive restoration before entering it into the Graceful Pre-War Motoring Class.
Best of British-themed highlights include one of the most historically-important Rolls-Royce cars in existence – thought to be one of the earliest Rolls-Royce models left. This 1905 Rolls-Royce Light 20 is one of two surviving examples, being the third car of its type built, and the very first production vehicle made. Raced in Ireland, the Isle of Man – coming second during the Tourist Trophy race – and winning various races in the US, this car has since taken part in the London to Brighton Veteran Car Run and will form part of the Luxury in Motion: Pre-War Rolls-Royce Class.
Continuing the racing pedigree theme is one of the most famous Maseratis ever made. Nicknamed the 'Birdcage' due to its intricate birdcage-like chassis design, this 1959 Maserati Tipo 61 achieved four wins and one finish each for second, third and fourth place during 1960 and 1961. Successfully raced for two years, it had an accident, and wasn't touched until its restoration in Modena (the home of the Maserati factory) which started in 2007 – over 40 years since its accident. In exceptional condition, it will be sure to wow visitors at this year's event and forms part of the Classic Sports Racers against the Stopwatch Class.
Finishing the highlights are two exceptionally restored classics, including a 1961 Jaguar E-Type 3.8. Famously described by Enzo Ferrari as the most beautiful car ever made, this specific car was the 15th off the production line and finished in special order Scottish Thistle Pearl White, specifically for the Scottish Motor Show in 1961. Recently undergoing a 4,000-hour restoration, it is entered into the Best of British at Blenheim Palace Class.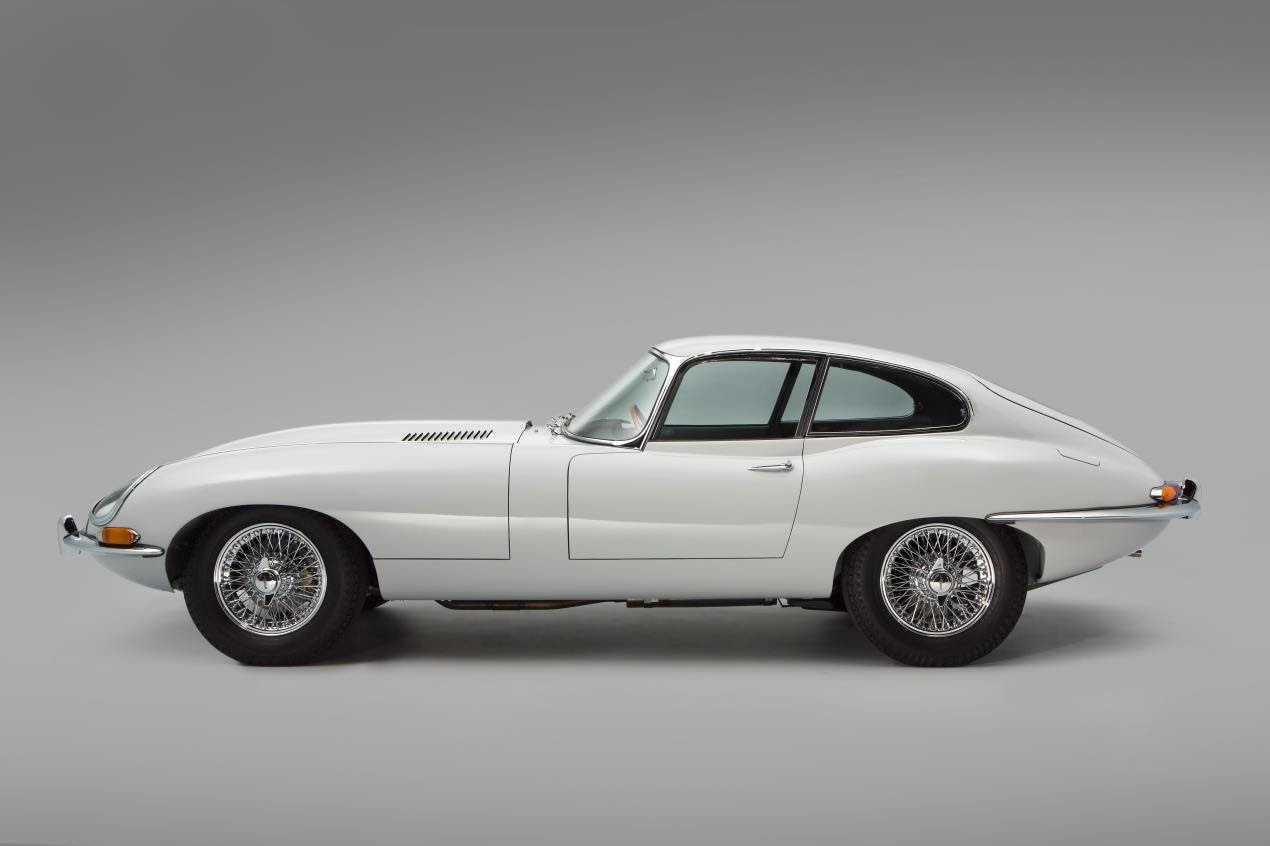 Joining it is a 1967 Lamborghini Miura P400, which recently underwent a 14-month, 2,000-hour restoration to bring it up to its current exemplary condition by Lamborghini's in-house Polo Storico team. This striking white P400 will certainly turn heads on the lawns of Blenheim Palace and is entered in the Evolution of the Supercar Pin-Up Class.
With Blenheim Palace playing host to this exceptional list of collector cars from around the world, they will all be judged by well-renowned authorities in the automotive sector led by a chief judge, five-time Le Mans winner Derek Bell MBE. Joining him for the 2017 jury will be Keith Bluemel – Ferrari historian, writer and international judge; as well as a classic car enthusiast, international supermodel and designer Yasmin Le Bon; alongside former World Champion Motocross racer Jeff Smith MBE; and motorsport commentator and former motorcycle and truck racer Steve Parrish.
"Each September, collectors, connoisseurs, and enthusiasts come together on the beautiful grounds of Blenheim Palace to indulge in their shared passion for all things automotive," said Andrew Bagley Salon Privé Managing Director & Concours Chairman. "As the day draws closer, we're looking forward to the culmination of yet another year's work. We've enticed some of the most elusive and exciting cars out of hiding, and I can't wait to welcome them and our visitors to the lawns of Blenheim for what's set to be our best event yet."
A full list of entries is as follows:
CLASS A: Exceptional Motorbikes 1900-1939
2 1928 Brough Superior SS100
4 1933 Brough SS80 Deluxe
6 1938 HRD Series A TT Replica
CLASS B: Exceptional Motorbikes 1940-1976
9 1951 Douglas Racing Plus 90
10 1951 Vincent Black Shadow
12 1974 Millyard Kawasaki H2B 1000
13 1975 Suzuki T500 Rickman Metisse
CLASS C: Exceptional Competition Motorbikes
14 1932 Norton 30 International
15 1938 HRD Series A 1000cc Works Racer
17 1958 BSA Gold Star Scrambler
CLASS D: Graceful Pre-War Motoring
22 1931 Bentley 41/2 Litre 'Blower'
24 1939 Horch 853A Special Roadster
25 1939 Bentley 41/4 Litre
CLASS E: 50s & 60s Curvaceous Coupes
26 1958 Ferrari 250 GT LWB TdF Berlinetta
27 1960 Alfa Romeo 3000 CM Superflow
28 1965 Ferrari 275 GTB Shortnose
30 1967 Lamborghini 400 GT
32 1969 Aston Martin DB6 MkII
CLASS F: Best of British at Blenheim Palace
33 1952 Lea Francis 18HP

Sport
34 1956 Bentley S1 Continental
36 1961 Jaguar E-Type 3.8 Series I Coupe
CLASS G: Luxury in Motion; Pre-war Rolls-Royce
38 1905 Rolls-Royce Light 20
39 1908 Rolls-Royce Silver Ghost
40 1911 Rolls-Royce 40/50HP Silver Ghost Rolling Chassis
41 1926 Rolls-Royce Phantom I
42 1931 Rolls-Royce Phantom II Continental
43 1932 Rolls-Royce 20/25
CLASS H: Riviera Cruising
44 1957 Mercedes 300SL Roadster
45 1957 Porsche 356A Speedster Type 1
47 1961 250 GT SWB California Spider
48 1968 Aston Martin DB6 Volante
49 1973 Ferrari 365 GTS/4 Daytona Spider
CLASS I: Evolution of the Supercar Pin-Up
50 1967 Lamborghini Miura P400
52 1975 Ferrari 365 GT4 BB
53 1979 Lotus Esprit S2 JPS Limited Edition
54 1984 Lamborghini Countach 5000S
57 1991 Ferrari Testarossa
CLASS J: Classic Sports Racers against the Stopwatch - to 1965
60 1952 Jaguar XK120 Competition Roadster
61 1956 Aston Martin DB3/S
62 1959 Maserati Tipo 60/61 'Birdcage'
63 1961 Aston Martin DB4 GT Zagato
64 1965 Shelby 427 Competition Cobra
Further information on the
Concours Masters Ferrari 70th Tribute and Chubb Insurance Concours d'Elégance