1984 World Rally Champion Stig Blomqvist Announced as Star Driver!
Rallyday 2017 just became an even more exciting prospect thanks to the announcement of this year's star guest, none other than Stig Blomqvist. The Super Swede will be on hand to answer questions about his amazing career, the cars he piloted and the results he achieved, as well as relaying plenty of anecdotes from the sport's golden era.
More info
RallyDay 2017 Commemorates 10th Anniversary of Colin McRae's Passing with Co-Driver Nicky Grist!
While nothing can bring back British rallying's favourite son and his friends and family, Rallyday has opted to pull out all the stops to commemorate the 10th anniversary of his passing. We are now able to confirm that McRae's ex-co-driver Nicky Grist will be attending, alongside a massive display of rally cars closely associated with the 1995 World Rally Champion.
More Info
Exclusive Rallyday 2017 Sticker!
We have produced an exclusive sticker to mark the 10th Anniversary of McRae's passing, one which will no doubt look right at home on any budding McRae's Impreza, Focus RS, or, depending on the size of their family, Vauxhall Zafira. These strictly limited stickers will be given away free with every advance ticket booking.
Admission: £18* in advance, £25 on the day. Under 17's go FREE !
Please note all Rallyday tickets and passenger rides passes will be sent out in August.
*Subject to booking fee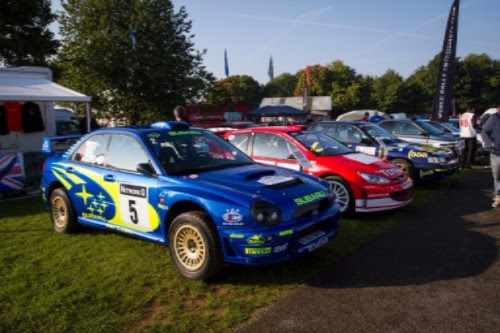 Club Display Space still available
Enjoy the excitement of the day whilst catching up with fellow members and showing off your pride and joy to thousands of fans this September! Club Passes are £18 each and admit the car and driver. Plus, benefit from our exclusive offer of 3 track sessions for just £75!
Club Booking Deadline: Friday 1st September
On Track Rally Stage Passenger Rides
Get buckled up for the ride of your life around the on-track stage with some incredible vehicles and drivers geared up ready to take you round! Book now for £25 each - over 16's only.
Cars include: MK2 Escorts, G3 Escort, Subara WRXs & a BMW Challenge Car
Limited Available!